It's that time of the year again, and it's come round really fast, again. I'm a Scientist is back this March 11th – 22nd during National Science & Engineering Week and we're looking for teachers and scientists to take part.
Teachers, sign up here to take part by Monday 21st January: imascientist.org.uk/teachers
Back before Christmas we asked teachers what zones they'd like to see, and they responded in force. We used their votes to choose the zones.
As it stands we'll run 10 zones, as ever a mix of themed and general zones. We're part funded by the Wellcome Trust so half the zones are biomedical. The themed zones will be: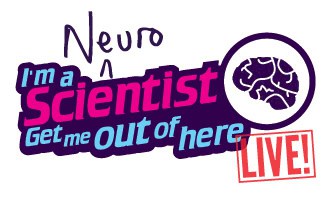 Brain Zone
This has gone down really well in the past. The winning scientist will also get to take part in I'm a NeuroScientist, LIVE! in April, as part of the BNA Festival of Neuroscience.
Drug Development Zone
We ran this theme back in June 2010 and teachers were keen to see it again.
Health Zone
We've run a lot of health-related zones before in the main I'm a Scientist event, and I'm a Scientist Australia & Ireland have run successful Health Zones.
Medical Physics Zone

The Institute of Physics are funding this zone, and working with the Institute of Physics and Engineering in Medicine to get medical physicists talking with students.
Space Zone
Students love space, it's a fact. They ask loads of questions about it in all zones! It was also the teachers' most popular zone choice. The Institute of Physics have funded Space Zones in the past and are doing so again this March.
UPDATE: there are 2 more themed zones in March, the Digital Zone (funded by RCUK Digital Economy Theme) and the Food Science Zone (funded by BBSRC and the University of Nottingham). More about them here.