As we reach the end of another fantastic year of events, we wanted to give you a head start on planning next year. Here are all the dates for I'm a Scientist and I'm an Engineer we currently have confirmed running in 2016/17.
Themed zones will be announced nearer the events, and keep a look out for new events being added, and occasional special events running throughout the year.
Keep reading for full details, where and when to register, and a super-handy chronologically ordered list.
---
I'm an Events Calendar: 2016/17
November 2016

I'm a Scientist (UK)
Dates running: 7th–18th November

Teacher info and registration: imascientist.org.uk/teachers
Teacher registration deadline: 26th September
Scientist info and application: imascientist.org.uk/scientists
Scientist application deadline: 26th September
I'm a Scientist (Ireland)
Dates running: 7th–18th November

Teacher info and registration: imascientist.ie/teachers
Teacher registration deadline: 26th September
Scientist info and application: imascientist.ie/scientists
Scientist application deadline: 26th September
I'm an Engineer (UK)
Dates running: 7th–18th November

Teacher info and registration: imanengineer.org.uk/teachers
Teacher registration deadline: 26th September
Engineer info and application: imanengineer.org.uk/engineers
Engineer application deadline: 26th September
---
March 2017

I'm a Scientist (UK)
Dates running: 6th–17th March

Teacher info and registration: imascientist.org.uk/teachers
Teacher registration deadline: 23rd January
Scientist info and application: imascientist.org.uk/scientists
Scientist application deadline: 30th January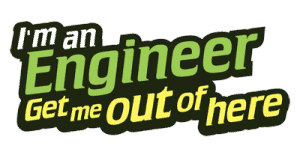 I'm an Engineer (UK)
Dates running: 6th–17th March

Teacher info and registration: imanengineer.org.uk/teachers
Teacher registration deadline: 23rd January
Engineer info and application: imanengineer.org.uk/engineers
Engineer application deadline: 30th January
I'm an Engineer (Ireland)

Dates running: 6th–17th March

Teacher info and registration: imanengineer.ie/teachers
Teacher registration deadline: 30th January
Engineer info and application: imanengineer.org.uk/engineers
Engineer application deadline: 30th January
---
June 2017

I'm a Scientist (UK)
Dates running: 12th–23rd June

Teacher info and registration: imascientist.org.uk/teachers
Teacher registration deadline: 2nd May
Scientist info and application: imascientist.org.uk/scientists
Scientist application deadline: 2nd May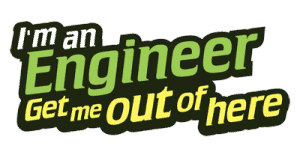 I'm an Engineer (UK)
Dates running: 12th–23rd June

Teacher info and registration: imanengineer.org.uk/teachers
Teacher registration deadline: 2nd May
Engineer info and application: imanengineer.org.uk/engineers
Engineer application deadline: 2nd May