The Enquiry Zone is a chance for primary school students to help design and carry out their own research project. It gives students ownership over research and an input into all stages of the project, helping them gain a real insight into how science works.
Citizen Science is research that members of the public who are not professional scientists help to conduct, often by collecting or analysing data. This means that, in many cases, much more can be achieved than would be possible in a lab without the input of citizen scientists
First, in the online 'Design stage', six psychologists will propose an idea for a 'Citizen Science' research project they can carry out with the help of your students. Over two weeks you and your class will help the psychologists make their ideas better.
Students will:
Question the psychologists about what they want to find out in ASK and Live CHATS – Teachers can question too

Answer questions from psychologists about what they will need to make the project work in a school environment

Suggest new things to investigate that the psychologists won't have thought of

VOTE for their favourite research project they want to carry out.
Your class gets two Live CHATS, one in each week, to allow students to get more involved with the design of the projects and give feedback to the psychologists after discussions in class. 
Your class will then carry out the winning research project at a time that suits you (we recommend before the Easter holidays). See below for a timeline of how everything works or read about the previous Enquiry Zone project.
How to take part
Select Enquiry Zone on the November 2019 zone survey we emailed you. We recommend taking part with Y6/P7 students.
New to our activities? Apply to take part using the form at imascientist.org.uk/teachers.
Note:

Enquiry Zone

is a longer commitment than a usual two-week activity. Please only apply if you can commit the class time needed (2-3 lessons) to carry out the research itself in before the end of the school year
(we recommend by the Easter holidays)
.
If you have any questions, contact michaela@mangorol.la
---
Enquiry Zone timeline
Stage 0 – Sign-up and pre-event preparation
23rd September
Deadline to apply for the Enquiry Zone taking place in November 2019
1st October
You'll be told if you have a place in the Enquiry Zone, and can book your live chat sessions.
28th October
Students log in to read the psychologists' profiles, find out about their research ideas and start planning questions they want to ask about the projects.

Stage 1 – Designing and choosing the research idea
11th – 22nd November – the online Enquiry Zone!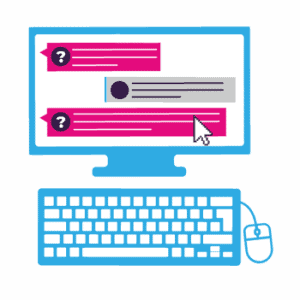 Week One (11th-15th November)
Students read profiles for each idea, ASK questions and leave comments about the psychologists and their project plans

Live CHAT on a date to suit you, for students to help psychologists design their projects

Increase parental engagement with an evening chat on Thursday 14th November, 7-8pm

Students cast their first VOTE for the project they want to carry out
Week Two (18th-22nd November)
Psychologists update their research ideas to reflect feedback from students

Students continue to ASK, comment and have a second live CHAT

Second evening chat on Thursday 21st November, 7-8pm

Students cast their final VOTE

The winning research idea is announced at 3pm on Friday 22nd!
Stage 2 – Feedback on draft lesson plans
9th – 16th December
We will send you the first draft of the winning lesson plans. Discuss it with your class and post your feedback on the site by 16th December. You can also continue to post questions about carrying out the experiment on the site, or suggestions for improvements.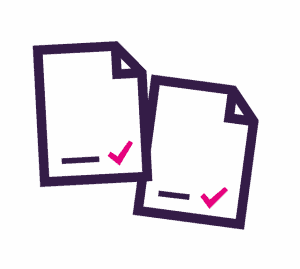 Stage 3 – Carry out the Enquiry Zone research project
14th January – Easter break
You will be sent the winning lesson plans, plus a hard copy and any resources in the post.
You can carry out the project at a date that suits you (we'd recommend before the Easter holidays). It should take 2-3 lessons.
Then you'll need to report back to the winning psychologist about how it all went, and send them your data and conclusions.
Stage 4 – Final report
Summer term
The winning psychologist will collate data from all the schools, and report back to you with a conclusion to share with your class.