The questions are flooding in from students in this March's round of I'm a Scientist, Get me out of here! Questions on everything from adapting to new discoveries, the scientists' favourite research, and the difference between scientific laws and theories.
Just had a great live chat for @imascientist – so many good questions and some budding scientists in there too. I'm buzzing #IASUK — Helena Quilter, chemist
I spoke to a living scientist YAY – Student, Medical Physics Zone
If this sounds up your street, well, we have some great news…
The next I'm a Scientist event will run from the 13th to the 24th June 2016, and applications are open now!
Scientists apply by Sunday 1st May at: imascientist.org.uk/scientist-apply
Teachers register by Sunday 1st May at: imascientist.org.uk/teachers — After registering, teachers will receive an email asking which zone they would like to take part in. Respond to this email to complete registration for the June activity.
Teachers who are already signed up for our activities will receive an email in early April about registering for the June activity.
The themes so far…
The event is split into different zones, each with it's own theme. In each zone 5 scientists compete for students' votes by answering questions and taking part in live chats. One scientist in each zone will win £500 to spend on more STEM engagement. Here's what the zone list looks like so far (more zones to be announced over the next few weeks):
We will also be running 4 General Science Zones! These are zones where 5 scientists from completely different fields and areas of science all answer students' questions on any topic the students like. The zones are named after elements of the periodic table:
---
More STEM engagement…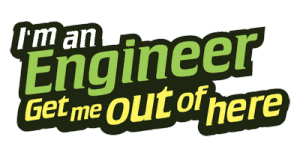 During the same two weeks in June we'll also be running I'm an Engineer, Get me out of here. Read more about that here…