The students are asking scientists all sorts in this June's I'm a Scientist, ranging from shark's immune systems to explaining 'Brain Freeze'  and even a question about the electromagnetic field of humans that started a passionate twitter debate between physicists. There's also been some great feedback:
'The best thing that they (students) have seen is that scientists are normal people who like pizza, but are also really into finding things out.  Actually quite like the students, really." – Teacher, June 2015

'Just want to say how much fun I'm having doing #IASUK! This arvo's chat with @stmartin1963 Yr8 was awesome 8)' – James Gilbert, Electromagnetic Zone
If this sounds up your street, you'll be pleased to hear there is another chance to take part this year:
The next I'm a Scientist, Get me out of here event will run from the 9th to the 20th November 2015!!
Teachers register by Sunday 20th September at: imascientist.org.uk/teachers
Scientists apply by Sunday 27th September at: imascientist.org.uk/scientist-apply
Teachers will get an email in early September asking them to choose their classes' zones.
Confirmed Zones!
The  zones are a mix of themed and general science zones in November, so there will be something for everyone.
Themed zones:
We also have the following general science zones, named after elements and including scientists from different backgrounds:
---
More STEM engagement…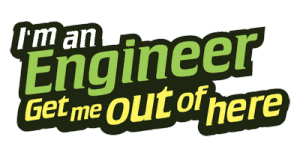 During the same two weeks in November we'll also be running I'm an Engineer, Get me out of here. Read more about that here…